Foundation Stage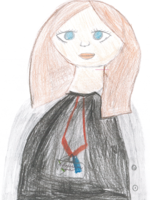 Kay Yorston
Teaching Assistant
I am a TA and lunch time supervisor in Foundation Stage. I enjoy helping young children thrive in a new setting and seeing the smile on their faces when they learn something new. In my spare time, I love to participate in sport especially running, biking and swimming.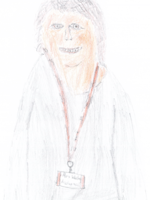 Hazel Whitney
Teaching Assistant
Hello. I have been a Teaching Assistant and Lunchtime Supervisor for many years at Laceby Acres Academy. I have enjoyed working throughout most year groups and I am currently in Foundation Stage. I thoroughly enjoy working with children, especially the younger ones and particularly like to work in small groups, teaching all the subjects. I have a real passion for music and art which also reflects in my home life. I have recently taken up painting for pleasure and have welcomed the return to my local Amateur Dramatic Group where I enjoy taking part in the yearly pantomime. My last two roles have been 'Mummy Bear' in Goldilocks and one of the 'Ugly Sisters' in Cinderella which I absolutely loved. My spare time is taken up with weekends at our caravan. It is there that I relax with a book which is usually written in the past and where I can also enjoy my other hobbies of card making, knitting and sewing. A recent addition to our family is 'Ukey', a loveable, mischievous cockapoo. I am looking forward to many summer walks with him.
Lucy Holbrook
Teacher
Hello, my name is Mrs Holbrook and I am the teacher for Foundation Stage.
Year 1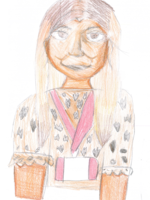 Kerry Davidge
Teacher
I am currently the teacher for Year 1. I started at Laceby Acres in September 2021 as an Early Career Teacher. I love to teach science especially when there are investigations for the children to become scientists and have a first-hand experience of the learning. I really enjoy getting involved in school events such as World Book Day and Children in Need. I will often get dressed up to make the children laugh! In my spare time, I like to spend time with my 3 children and partner. We like to watch films, go on family days out and read books together. Our favourite books are by Julia Donaldson.
Stacey Shire
Teaching Assistant
Hello, my name is Miss Shire and I am the Teaching Assistant for Year 1.
Year 2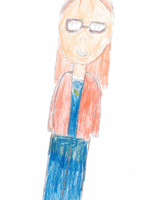 Sarah Jane Walster
Apprentice Teacher
I am a teacher currently teaching in Year 2. I enjoy very much the time I spend with the children guiding and helping them achieve their best. My children attend Laceby Acres and so being a part of the community that provides the social and learning outcomes that my children learn by is very important to me. It's wonderful working in our local community school. Outside of school I have a love for the creative and performing arts. I've worked in film and theatre and I am lucky enough to be able to share my passion with the children through Drama club and Singing assemblies. Over the weekends and holidays you will find me and my family exploring forests and national parks, spending what time we can outdoors enjoying nature.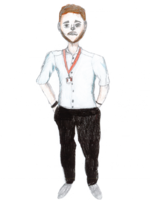 Tom Thorpe
Teaching Assistant
Hello, my name is Thomas Thorpe and I am the Teaching Assistant for Year 2. I enjoy all aspects of the job; helping children with English and Maths. I especially like teaching PE lessons such as football, basketball, and rugby; I enjoy seeing the children develop teamwork skills through sport. I am hoping to develop my career in education while working at Laceby Acres; developing new teaching skills and knowledge. Outside of work, I enjoy going to the gym, running, and cycling. I also attend a lot of live music events and festivals. I can also be found most weekends at Blundell Park watching Town!
Year 3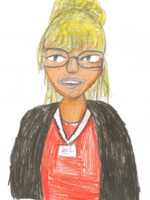 Sue Bontoft
Teacher
I am currently the Year 1 teacher. I have worked at Laceby Acres for about 11 years. During my teaching career I have taught children from the ages of 4 to 16 (though I prefer to teach those that are shorter than me!). I particularly enjoy teaching the younger children as these are the years when children learn how to read and write and are eager to learn about the world around them. My favourite activity is reading a book and I feel that all children, if they read little and often, can learn, for themselves about the wonderful world we live in. My favourite book to read is 'Little Rabbit Foo Foo' by Michael Rosen. Outside of school, I love to escape in my little camper van and find a lovely beach to walk on with my dog, Poppy.
Olivia Lee-Smith
Teaching Assistant
I am currently a teacher in Year 3 working alongside Mrs Bontoft. I officially started Laceby Acres in 2023, having previously completed placements during my university degree. I love to watch the children grow and become more confident in all aspects of their learning as well as in themselves. I love to be organised and prepared! Outside of school you will find me at Blundell Park watching Grimsby Town play football.
Year 4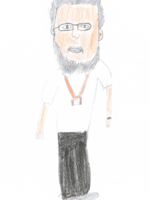 Oliver Walmsley
Phase 3 Lead andTeacher
Hello, my name is Mr Walmsley and I am the Phase 3 Lead and Teacher for Year 4.
Jill Cornthwaite
Teaching Assistant and ELSA Lead
Hi, my name is Jill, I am the Teaching Assistant in Year 4 and will also be the ELSA (Emotional Literacy Support Advisor) in Laceby Acres. I love all aspects of working with the children and it makes me very proud to see the progression they make throughout the year. When I'm not in school I love to read, my favourite children's book is Enid Blyton's The Magic Faraway Tree collection. I also love spending time with my daughter we like to watch films, go on family days out and go on holidays to explore different cultures and the history of each place.
Year 5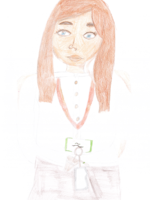 Hannah Gray
Vice Principal and SENDCO
Hello, I was thrilled to begin my Laceby Acres journey in September as Vice Principal and a Foundation Stage teacher. I have been a teacher for 16 years and I have taught all ages from Nursery to Year Six. I love my role as Vice Principal because I am lucky enough to spend time with all the children and spend my time making school the best experience for our children. I especially enjoy greeting everybody on the gate in the morning and seeing lots of smiley faces. I love teaching all subjects but especially maths. My aim is to ensure all the children are Laceby Acres love maths too! In my spare time I love taking my little dog, Honey, for a long walk on the beach and I really enjoy horse riding too. My favourite book is 'The Twits' by Roald Dahl because I used to read it to my son Oliver every night before bed.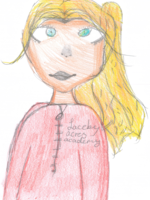 Natalie Carroll
Teaching Assistant
I am a TA in Year 5. I enjoy all aspects of the job; helping children learn how to read and write, know and use their numbers, and help them learn about the outside world. I especially like to help with the displays around school. I love to be tidy and coordinated. I love designing at home too. I have three daughters who keep me busy. They all play football and I enjoy watching them play games. I love all the books by Julia Donaldson and enjoyed reading them to my girls when they were younger. When I get home, I like to spend time with my gorgeous Staffie, Hugo.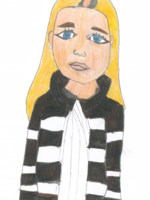 Laura Clarke
Teacher
I am Year 5's teacher. I have worked at Laceby Acres Primary Academy for over 5 years now, starting my journey here as a newly qualified teacher. I love being a teacher, and I learn as much as I teach. The pupils at Laceby Acres have a passion for learning and it is a privilege to be a part of their learning journey. One of my favourite parts about being in the classroom is watching the children's curiosity grow. I love carrying out Science investigations, 'Science and everyday life cannot and should not be separated' - Rosalind Franklin, capturing the inquiring mind of our children. Outside of school, I like to keep active so you can often find me strolling down the beach or ambling through the Wolds.
Year 6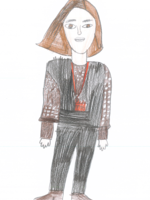 Jane Bedwell
Teacher
After being in education for 17 years supporting children and adults on their learning journeys, it has been my pleasure to become the Year 6 and I am excited to go on this journey with the children. I am passionate about science and never miss an opportunity to get out equipment in school to experiment with and explore and get great joy from watching children problem solve in their own way, developing skills for later life. My love of science is also reflected in my hobby, amateur astronomy, which often means spending evenings in my garden gazing at the sky (only if it's not too cold!). As a keen historian and current History Subject Lead I believe if we know the past we can understand the future and where possible I try to impart as much historical knowledge as possible to children in my class, particularly the understanding of chronology as I feel this helps children to understand their place in world events. Our History lessons often follow historical enquiry with the children working in groups to answer questions using a range of sources. I can often be heard asking the children if they have checked their sources! My enthusiasm for history means family holidays are spent visiting historical places, and recent visits have included Tower of London, Burghley House, Hever Castle, Hampton Court, Conisborough Castle, Osbourne House, Windsor Castle, amongst others. Another passion, as the children may already know, is supporting Grimsby Town FC. As a season ticket holder I can often be found cheering (and commiserating) in the pontoon on a Tuesday and Saturday and travelling across the country for the odd away game. My GTFC woollen hat often makes an appearance during cold playtimes. Finally, it is a privilege to work with such an amazing children and I hope I can share with each child as much happiness and enthusiasm as they share with me.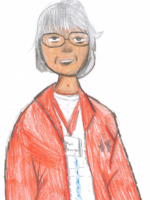 Louise Bowyer
Teaching Assistant
Hello, my name is Mrs Bowyer and I work as a teaching assistant in Year 6. I've been at Laceby Acres for many years now, so I've seen some children at the school return with their own children. It's lovely to see how our school family grows and changes. My own interests are also very useful in the life of our Academy. I love anything to do with art – I paint and draw in my spare time – and I am also fascinated in most things to do with science, especially space and geology (rocks and fossils). Recently, I was really lucky to have seen Professor Brian Cox live, talking about space and black holes and also to have been on a painting day with an artist called Ashley Jackson. I love to work with the children in small groups and see how they develop and grow in confidence. I'm really lucky to have been able to spend so much time with our family that is Laceby Acres Academy.
Admin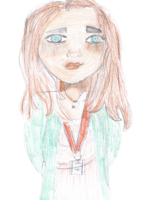 Laura Gale
Business Manager
I started as the Academy Business Manager in April 2019 and love working with such a fabulous Team. I have a background in Performing Arts, Nursing and Law and feel that working in the School utilises all my skills. I enjoy spending time with my family, writing and performing music as well as all things science fiction.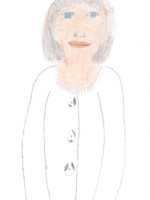 Debbie Taylor
Admin Lead
I am the School Admin Lead, Wellbeing Lead and Mental Health First Aider. I have worked here for over 20 years and seen some children now become parents of children currently in school. I also help to organise events and competitions for the children. I love cycling, walking and books. My favourite books are the Chronicles of Narnia and Lord of the Rings. I enjoy going to the theatre and the cinema. My favourite holiday destination is Jersey, but I love visiting theme parks to ride the biggest rollercoasters they have.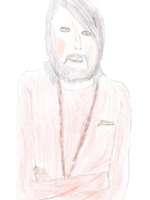 Ryan Taylor
IT Support Technician
I am the IT Support Technician and have worked here for a few years now. In my spare time, I enjoy solving various different kinds of Rubik's Cubes, playing chess, and solving Sudokus.
Lunchtime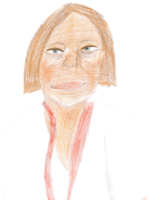 Lisa Bench
Senior Midday Supervisor
I am the Senior Midday Supervisor who as a parent and employee has been part of the Laceby Acres School Community for over 19 years. I have seen it all and bandaged it all. I also help to organise games and gardening activities for the children at lunchtime. In my spare time, I am a member of the Lincolnshire Mini Rally Club and a member of the Lincolnshire Rambler's Association.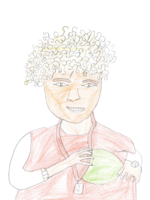 Michelle Stent
Midday Supervisor
Hello, my name is Michelle Stent and I am a Midday Supervisor for Laceby Acres Academy.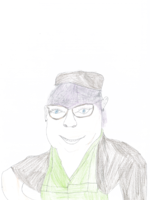 Sue Watson
Head Cook
Hello, I am the Head Cook for Laceby Acres Academy and have been working for the school for over 20 years now. I cook meals every day from fresh for our wonderful pupils. When I am not at work, I enjoy walking my dog, Buddy, tap dancing, knitting, and going away in my caravan.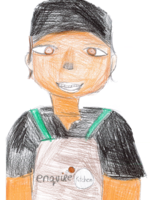 Sue Dale
Kitchen Assistant
I have been working as a Kitchen Assistant at Laceby Acres Academy for 6 years. My main role is making the puddings for the children, and preparing the yummy fruit pots. In my spare time, I like going on long walks in the countryside, reading, and travelling. My favourite place to visit in the UK so far is Cornwall.
Premises
Bridget Chalk
Cleaner
Hello, my name is Bridget Chalk and I am a cleaner for Laceby Acres Academy.
Antony Nicholls
Site Manager
Hello, my name is Mr Nicholls and I am the Site Manager for Laceby Acres Academy.